GQueTv, an up-and-coming rapper from Cleveland, Ohio, has released his latest album, "FLY GUYS GO TO HEAVEN" to kick off the first two quarters of 2023. The 9-track album boasts a total runtime of 24 minutes and is his fifth release since the beginning of the year.
The album begins in a cinematic fashion with a skit featuring a news reporter standing in front of Rocket Mortgage Arena in Cleveland, Ohio, where a crowd of fans awaits GQueTv's arrival. The MC references a quote from the late Kobe Bryant and ends the skit with the phrase "Fly Guys go to Heaven," leading into the laid-back tempo track titled "Everything Upscale."
The album includes soulful tracks such as "Hey Big Head" and "i miss you," as well as hit-savvy sample records like "Airplane Mode" and "All Booties Matter." GQueTv experiments with new flows while delivering a noticeably more "in my element" mentality throughout the project. In "Generational Wealth," GQueTv dives into his "Boss bag" to deliver a powerful track about wealth creation and legacy building.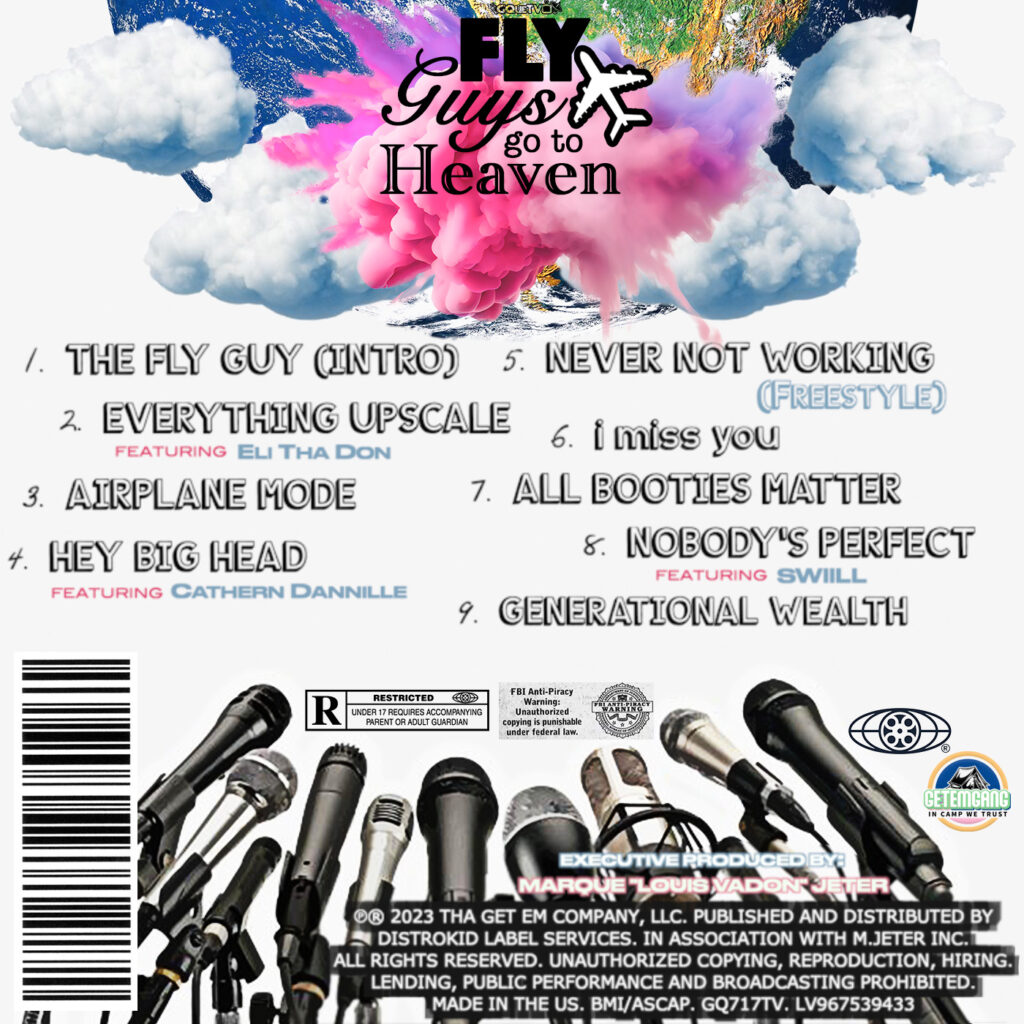 GQueTv's latest album marks a new era in the rapper's career, as he works to become one of the hardest working MCs in the music industry. The album showcases GQueTv's consistency and experimentation with his flows and sound, highlighting his potential for dominating the music industry in 2023 and beyond.
With "FLY GUYS GO TO HEAVEN," GQueTv is set to leave a mark on the hip-hop industry, showing his versatility as an artist and establishing himself as one to watch in the coming years. Fans and critics alike can look forward to hearing more from this rising star as he continues to build his music career.